Group Buy
Bulk purchases, or Group Buys, came about to harness to power of collective buying. When developments go into TOP (Temporary Occupation Permit) stage, many homeowners are looking to renovate their homes at the same time.
So why not make use of this opportunity to negotiate a better deal with suppliers?
Bulk Purchase ~ when both the residents as well as the supplier benefit.
At Absolut Outdoors, we totally agree with this. Being able to supply at a higher quantity to the same development results in tangible costs savings that we'd like to share with the residents.
---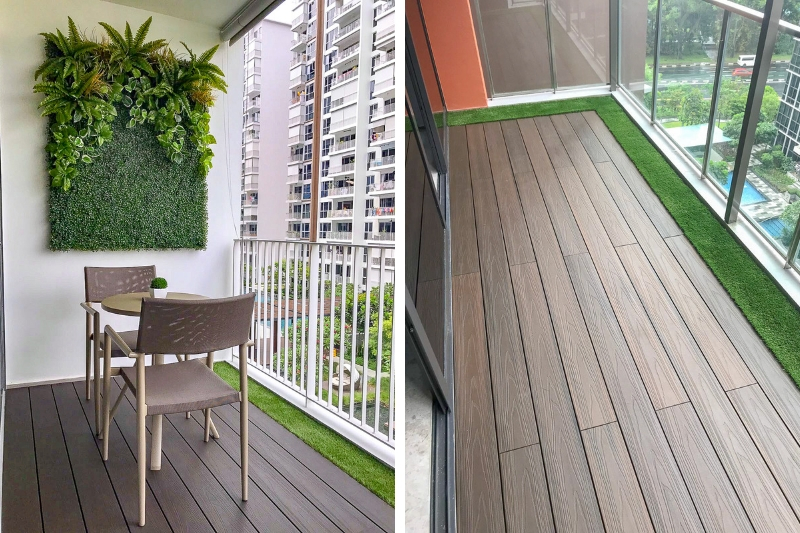 Why Choose Absolut Outdoors Bulk Purchase?
Instead of stopping at just providing you with a quote, we've taken it one step further. We actually come up with options for practical and beautiful layouts for your balconies based on our past experience of successful bulk purchases.This gives you actual inspiration as to what you can do with your balcony, PES (Private Enclosed Space) or roof terrace and the costs involved.Although this requires lots of time to pore over the various layouts of each development, we're heartened when customers tell us that it makes their decision-making so much easier.
Years of experience working with homeowners and continuous training have conditioned our installation team members to be professional, efficient and effective. From carefully protecting your furniture to going the extra step to making sure you get the balcony you'll love, we take pride in our long-serving team members.
We only use good quality and safe products specified by architects and used in commercial projects and schools.
We do not take short cuts in our installation techniques, thus ensuring a beautiful balcony even after years.
---
What Outdoor Flooring Materials are Included in your Bulk Purchase?
We offer our best outdoor materials like Deluxe Absolut Decking and Artificial Grass.
What's the Deal?
With prices up to
35% off
, there's never a better time to sign up for our Bulk Purchase Deals. If your DBSS, EC or Condominium name is not in our list, simply drop us a message and we'll include it here.
List of developments with BULK PURCHASE
The Canopy
High Park Residences
The Botanique at Bartley
You can also call us at 67498087 or whatsapp us at 9073 3107. We look forward to serving you soon!